theelephantseal.org is a resource hub for everything pertaining to both Northern and Southern elephant seals. If you want to study about elephant seals, visit them, support them and collect elephant seal fashion, art and other collectibles, this is the place!
Each of our pages at theelephantseal.org is a focused resource and research center to help you learn as much about elephant seals as you can by pointing you to the most information-rich and dependable resources available. This helps to save you time and energy and avoid the redundancies of a conventional web search on elephant seals...
What to do and where to go if you want to visit elephant seals anywhere on earth.



Best of the best resources I've found to learn general facts about both northern and southern elephant seals.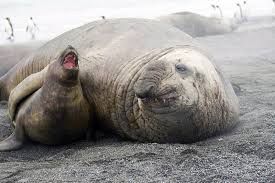 See both northern and southern elephant seals doing the deed and learn about what it all means.





Elephant Seal Battle
Impressive footage from around the world of bull elephant seals locked in gripping territorial disputations.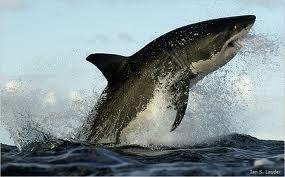 Predation and Other Threats to the Elephant Seal
Elephant seals face a number of challenges to their survival, including highly compromised genetics and predation from very large and aggressive marine predators.
Learn about and witness various forms of elephant seal communication.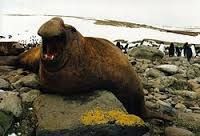 History of theelephantseal.org
A compelling interview with the founder of theelephantseal.org, John Mini.


We've designed a beautiful and unique line of products for theelephantseal.org that's hip, functional and lets you support Ocean Conservation Research. You can also find many other items here that relate to the elephant seal via these links...

Resources
Visit
Facts
Mating
Battle
Predation
Vocalization
History